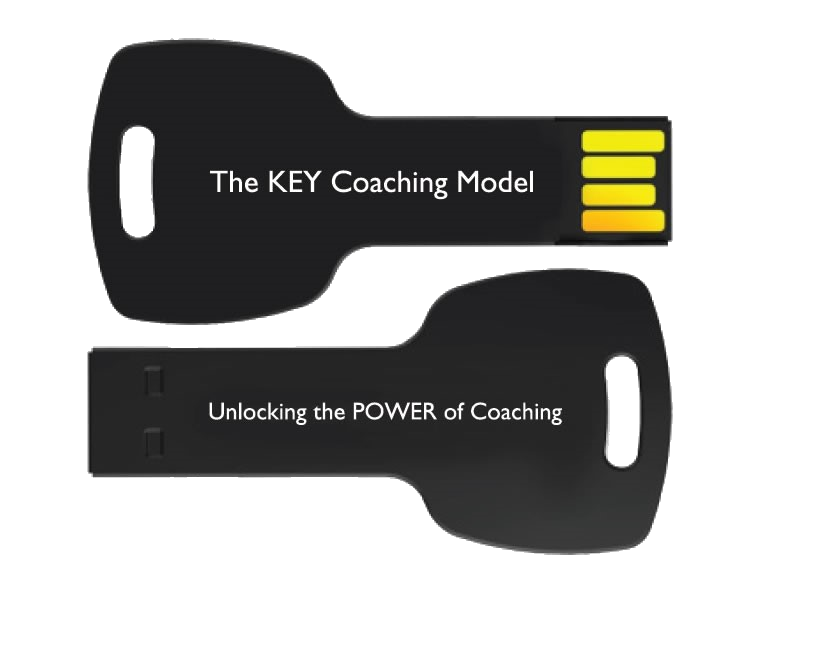 We have created a usb key. This key has some useful coaching documents that can aid a coach when coaching a client. This will include material from our second book, such as a sample of a contract, some coaching models and templates, some psychometric questionnaires, etc,. 
The Key Coaching Model (Ali and Chan, 2019)
The Key Coaching Model (Ali and Chan, 2019) was created initially in 2016 and has been adjusted in our latest book. Quite simply this model brings together various coaching models into practice. It applies theory into practice. Models such as the Wheel of Life and T-GROW are key elements of our model. This model highlights the importance of the preparing for the coaching session. For example the need to conduct the session in an appropriate room, the need to respect confidentiality and demonstrating a code of practice. We also highlight the key competencies that a successful coach should have, such as listening, building on rapport, asking the right questions, demonstrating empathy, exhibiting self-awareness and providing feedback. We have called these pillars. These pillars provide the foundation for a successful coaching session. The whole model is underpinned by Learning Application and Practice (LAP), which includes the need for a coach to continue to reflect and develop their coaching profession (CPD), undertake supervision and conduct research by way of professional practice.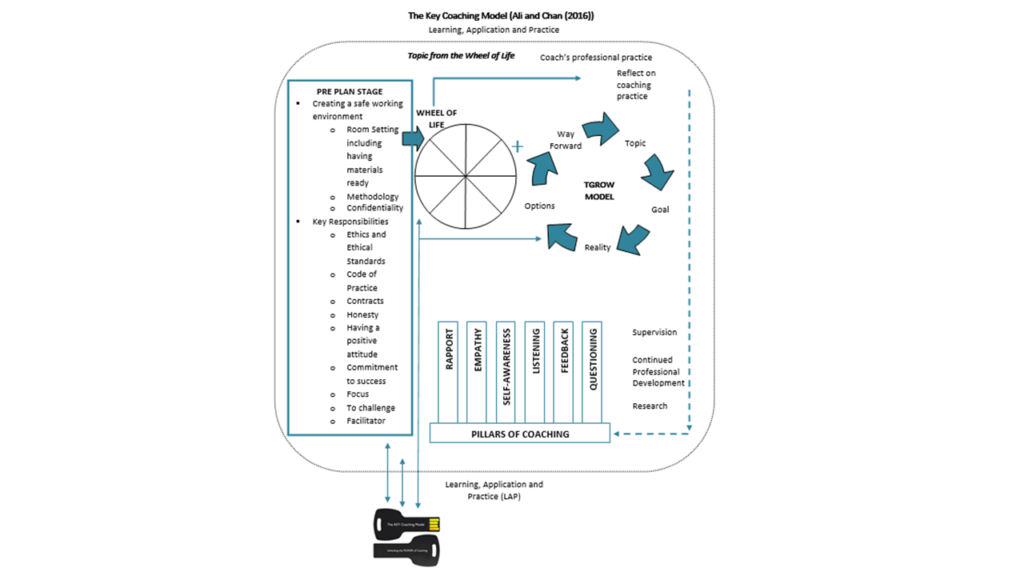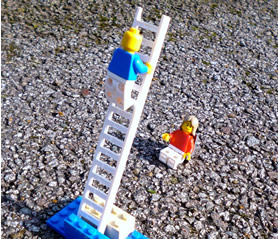 Lego Serious Play (LSP) in Coaching
Lego Serious Play (LSP) in Coaching was introduced into our coaching sessions in 2016. We believe that we are the pioneers of introducing this methodology into coaching. We have devoted one entire chapter of this methodology in our latest book. Quite simply we have found that the LSP methodology has been a ground-breaking tool for most of our delegates, as it encourages the delegates to both visualize and express their work.  
Continued Professional Development (CPD) Approved
We recognize that there are numerous coaching providers. Some are good, others not so. The problem is knowing which providers are good or not. What makes us different that apart from the examples provided above, is that our programmes have been accredited by the CPD Standards Office (CPDSO), demonstrating that our programmes meet certain standards. Through Regent's University, London we have gone through a rigorous accreditation process, producing various documents that have been scrutinized by the CPDSO. As a result we are able to run various accredited programmes. Most of the activities are half-day workshops and all of these are evaluated by the participants. Once completed, all individuals receive CPD certificates. These can be used by our delegates to demonstrate to their employers that they have undertaken some form of CPD activity. The feedback are invaluable as we use the feedback to improve and inform future programmes. Some of the feedback from our delegates are provided here.
" Very good insight on ones' own potential skills by using Belbin." 
(participant on Applying Belbin in Individual and Group Coaching, 2018.)
" It has helped me so much to develop self-awareness." 
(participant on the Personal Coaching, 2018.)
" Thank you for making me emerge as a coach and for educating me."
(participant on  the Personal Coaching, 2019)
" Thank you for your passion, commitment to your students and making it alive." 
(participant on  the Personal Coaching, 2019)